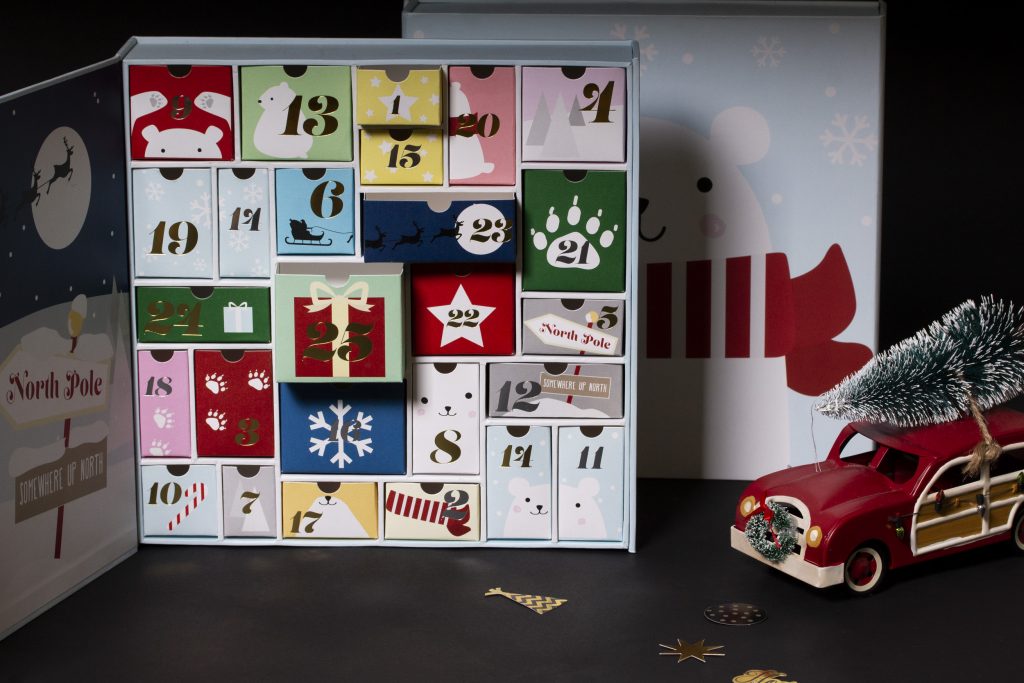 How do we make an Advent Calendars
How do we make an Advent Calendars
https://www.galadeluxe.com/wp-content/uploads/2019/05/MG_4661-1024x683.jpg
1024
683
admin
admin
https://secure.gravatar.com/avatar/40ebe3b76153d70c42655e1a7cf4e766?s=96&d=mm&r=g
Advent calendars have been around for a long time, however throughout the recent years it is growing in various industries. Advent calendars are popular among different age groups from kids to adults, from candy sweets to adults.
How are Avent Calendars made?
Advent calendars are printed on sturdy rigid boxes with two side openings for easier accessibility.
There are different types of inserts with individual trays labeling the number. Drawer folding boxes in the advent calendars are great for larger or heavier products. Open lid inserts are perfect for smaller products such as chocolate. This would depend on the weight of each product to determine the thickness of the greyboard.
Designing an advent calendar
The design concept for the 25 days of Christmas Beary the Polar bear was going for a cute, children friendly design that can also cater to grow-ups. The letters are printed with gold and silver foiling adding contrast to the colorful packaging. The advent calendars include 4 color process and matter lamination for longer-lasting.
Recently, we have also worked with a cosmetic company creating an advent calendar for a special holiday countdown, a larger rigid box with bigger drawers holding its beauty products.