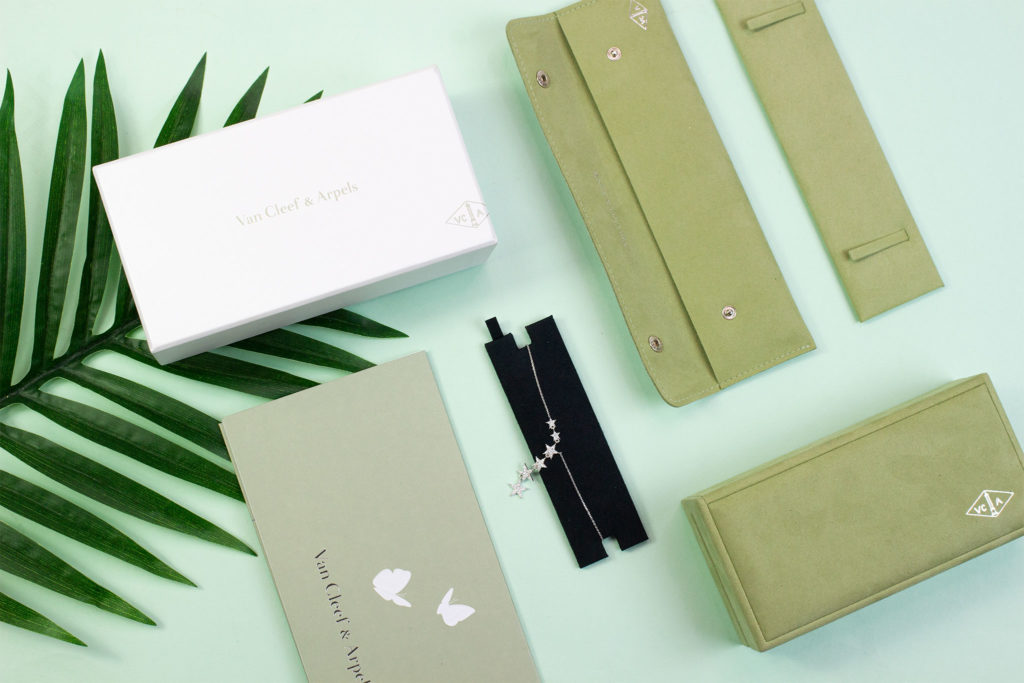 Luxury Custom Jewelry packaging for Van Cleef & Arpel
Luxury Custom Jewelry packaging for Van Cleef & Arpel
https://www.galadeluxe.com/wp-content/uploads/2020/12/GALA_Van-Cleef-_-Arpels-Lifstyle-2-1024x683.jpg
1024
683
admin
admin
https://secure.gravatar.com/avatar/40ebe3b76153d70c42655e1a7cf4e766?s=96&d=mm&r=g
We've made a custom packaging for Van Cleef & Arpel, a high-end jewelry brand from Paris, France. Since the early 19th century, Van Cleef & Arpel is known for its superb craftsmanship for their artisan fine jewelry that was loved by people all over the world.
It is our privilege to help craft their jewelry box using our rigid box, and extremely vivid fail stamping techniques.
Custom Packaging for Jewelry using the Rigid Box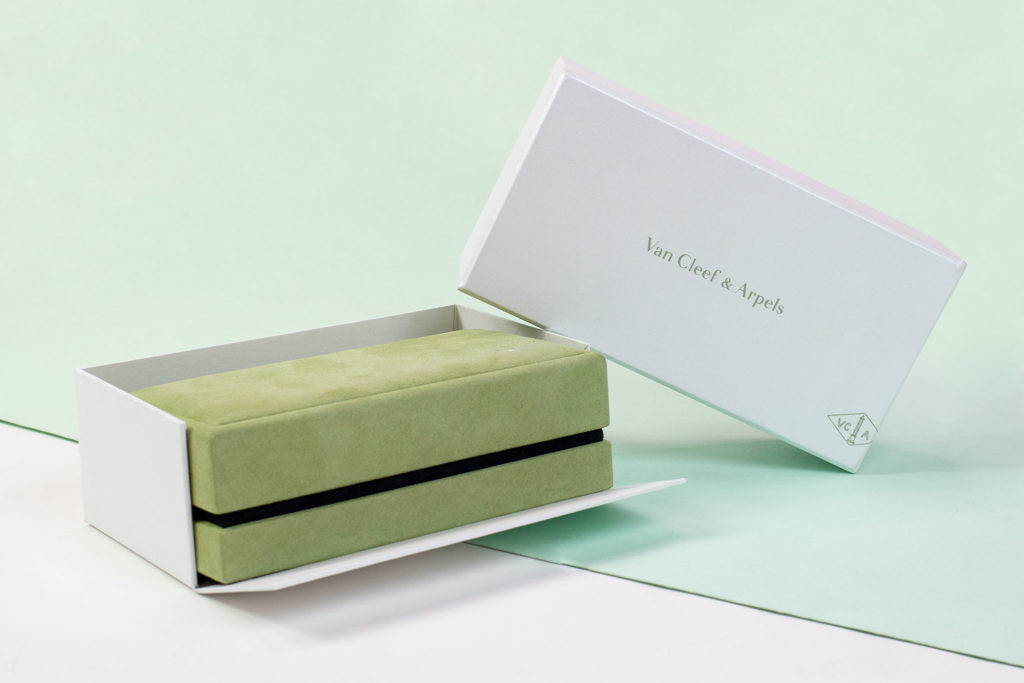 There are two pieces, the inner box with green velvet, and the outer box with white pearl paper.
The inner box is made with a super fine greyboard, so the box is extremely rigid. The box is wrapped with premium ultra-suede on the cover, and inside wrapped with high-quality black velvet.
The outer box is wrapped with white pearlized paper and has a gold foil stamping. The custom front flat can be opened for the inner box can easily be slid off. Isn't it neat?
Custom Jewerly Envelope a Insert with Suede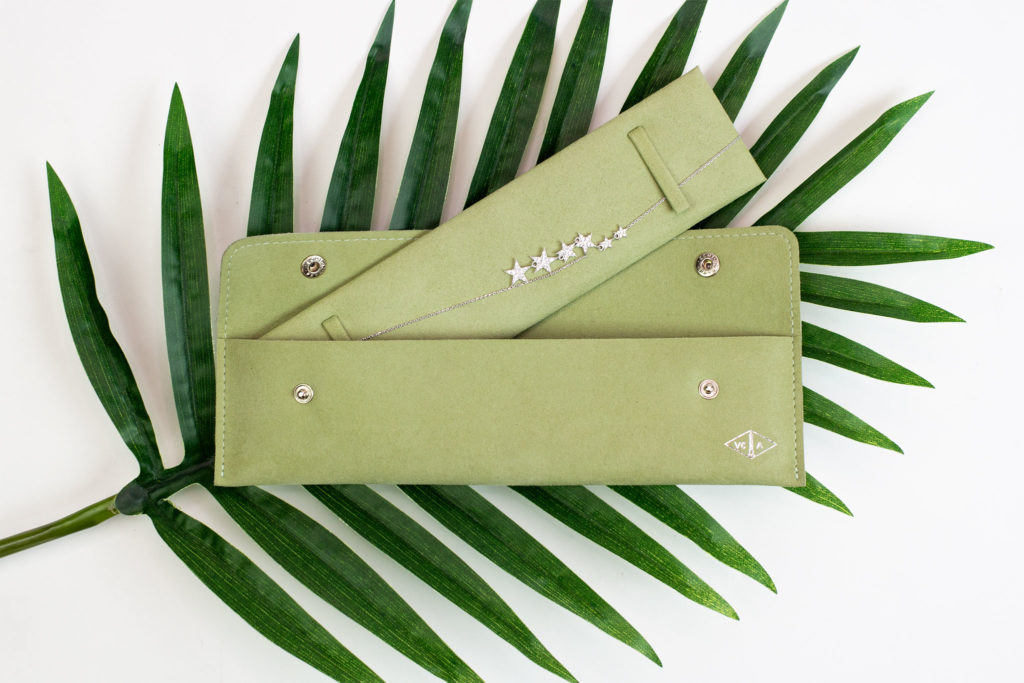 We've also worked on the inner insert weather bracelets or necklace, that fits perfectly, and comfortably, in a box. For our specialty, we use a special technique to do the foil stamping on top of ultra suede, so that the foil would not be rubbed off.
Original High-end Receipt / Thank you card envelope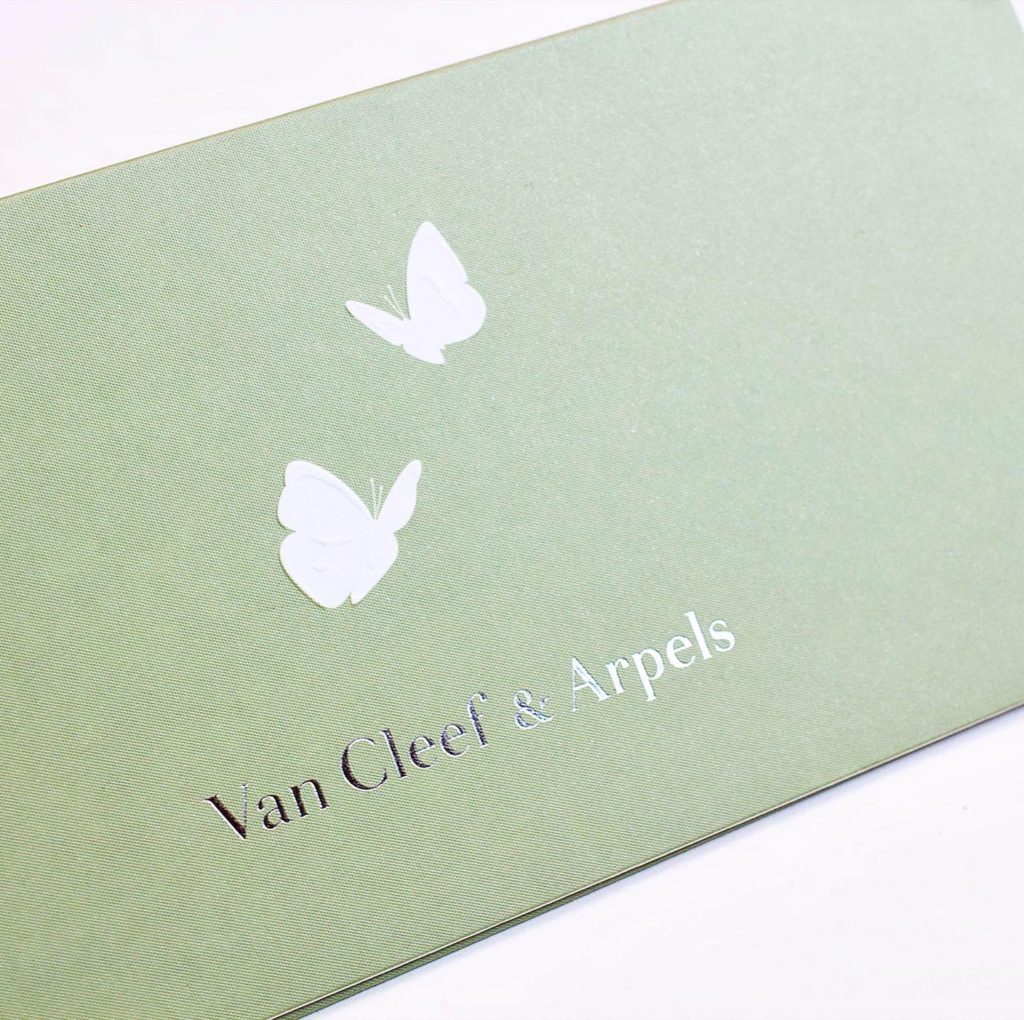 This is the luxury pocket envelope with texture cardstock for customers to put the invoices in. The pocket envelope has a debossing pattern to make the envelopes to be very special.